Our environmental commitments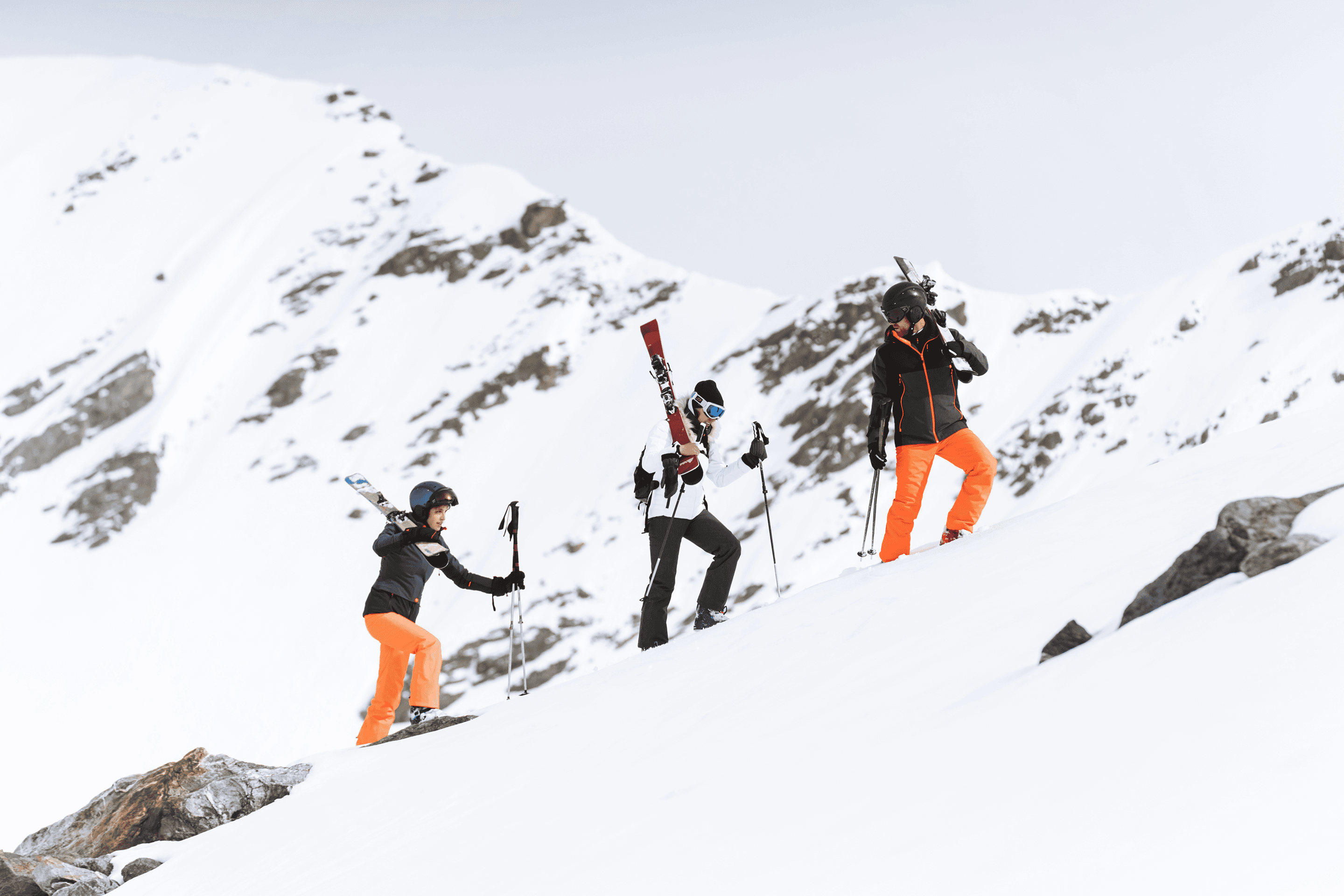 Since its inception, Degré 7 has stood out by offering innovative, functional, and ski-specific products that meet the needs of skiers.
Every year, the brand also commits to an eco-responsible approach by using sustainable materials and reducing its environmental impact.
These objectives align with the brand's core values.
Innovation, creativity, and respect for the environment are at the heart of the brand's values.
For the winter 2022 season, 40% of the collection incorporates recycled polyester fibers for insulation and as the main material in their clothing range. By 2025, the goal is to offer 95% of eco-designed products.
This long-term evolution reflects Degré 7's commitment to sustainability.
Quality recycled materials.
The transformation from a plastic bottle to a recycled garment involves several steps:
You discard and sort your plastic bottles.

The plastic bottles are crushed into small flakes.

The flakes are further crushed into granules.

The granules are melted to form a thread.

The thread is woven to create fabric, ultimately resulting in a recycled garment.
Committed partners.
Being respectful requires unwavering consistency and rigor. The sharing of values regarding respect is maintained at all levels, both internally and externally, with industrial partners.
Degré 7 collaborates with suppliers who hold the following certifications, enabling better control of environmental impact and improvement of working conditions: